Dental Crowns for the Front Teeth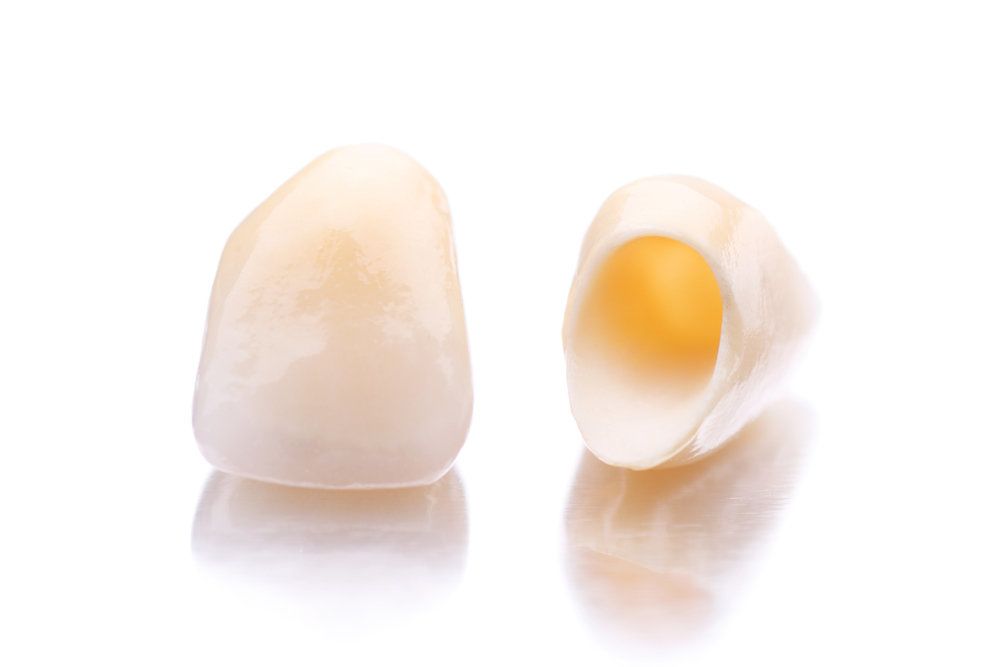 If you have a tooth that's been serious damaged or suffered extreme decay, it can still be saved. Dr. Burton Gooch can use dental crowns to repair severe tooth damage and restore a patient's ability to bite and chew. Modern materials and technology at our Birmingham, AL dental center have resulted in crowns that are more durable and aesthetically pleasing than ever before.
The team at Gooch Family Dental would like to consider the use of dental crowns for the front teeth. Even if the crown is prominent in your smile, it can blend in seamlessly and function just as well as a normal tooth.
Reasons for Dental Crowns on the Front Teeth
Dental crowns on the front teeth are typically used in the following situations:
A front tooth has been serious cracked or fractured
A front tooth has experienced severe decay or erosion
A root canal was performed on a front tooth and the crown is required to finish treatment
In each of the above situations, the crown is the ideal dental restoration to address the needs of the patient.
The Type of Dental Crown to Use
Given the prominence of the front teeth, cosmetic dentists will typically use porcelain crowns when treating the incisors or canines. These crowns are color-matched to blend in seamlessly with your natural teeth. This ensures an aesthetically pleasing result to treatment.
Good Candidates for Front Teeth Dental Crowns
Ideal candidates for front-tooth dental crowns are patients who experience serious tooth damage that can only be addressed by capping a tooth with a restoration. During your visit to our Birmingham practice, we will assess your situation and let you know what dental procedure or combination of dental procedures is right for your needs.
The Dental Crown Procedure
The procedure for placing a dental crown is pretty straightforward. The damaged or decayed portion of a tooth is removed, leaving only healthy tooth structure behind. A dentist then takes an impression of the prepped tooth. From this impression, a dental crown can be created. For same-day crowns, we can use the on-site CEREC® machine to create the final restoration and place it during the patient's visit. If a same-day crown is not an option, we will partner with an off-site dental lab to create your custom restoration.
The Results of Dental Crown Treatment
A dental crown for the front teeth can restore your ability to bite, chew, and smile with ease. Thanks to the tooth-colored materials used to create these custom crowns, it will blend in seamlessly with your surrounding teeth.
How Long Will My Dental Crowns Last?
Typically a dental crown has a lifespan of about 10 years. Some crowns may last a bit longer depending on how well they are maintained by the patient. When your old crowns are ready to be replaced, just come back to our Birmingham dental practice to get a new crown placed.
Tips for Prolonging the Life of Your Dental Crowns
If you want to make sure your dental crowns last as long as possible, be sure to do the following:
Brush your teeth at least twice a day and floss once a day
Use a non-abrasive gel toothpaste
Use a soft-bristled toothbrush
Avoid smoking and use of tobacco products
Do not chew on pen caps or drinking straws
Avoid chewing your nails
Visit your dentist for regular checkups
Speak with a Skilled Dentist
To learn more about dental crowns and whether or not they are the right option for you and your needs, be sure to contact our skilled cosmetic and restorative dentistry team. We at Gooch Family Dental can be reached by phone at (205) 545-8001.
Related to This