An Alabama Native
Keeping Our Smiles Bright & Healthy
​Dr. Claire Midyette Wood
Our Friendly General Dentist

A native of Birmingham, AL, Dr. Claire Midyette Wood has wanted to have a career in healthcare for as long as she can remember.
As an undergrad, she immersed herself in studying biology. She even participated in pharmaceutical cancer research at the University of Alabama at Birmingham.
Before becoming a dentist, Dr. Wood was a dental assistant. Her duties included sterilizing equipment, taking and processing dental X-rays, and helping dentists with various dental procedures.
Dr. Wood loves working at Gooch Family Dental, where she feels connected to her fellow dentists as well as each patient who drops by for a visit. She can't wait to see you and find out how you've been doing.
Claire fell in love with dentistry because it allows her to combine her passions for science and artistic creativity.

Being a dentist also allows her to develop meaningful relationships with people living in her own hometown.
The Latest Dental Technology
Dr. Wood uses the most up-to-date dentistry technology. Advanced dental care equipment can really help patients feel comfortable in the dentist's chair. These tools also help reassure patients that they are getting the best care possible, and the proof is in the outstanding results.
Patients Share Their Experiences with Dr. Wood
Relaxed Dental Care from a Native of Birmingham, AL
Brittani the dental hygienist was excellent. Everything went smoothly, she informed of every step. Dr. Wood was kind and checked to make sure I didn't have any signs of oral cancer and asked if I had any additional questions regarding my oral health. It was an all around good experience from the sweet ladies at check in to going through with my procedure.
View on Google
Wonderful experience. Staff from the reception area to Dr wood went above and beyond making me feel welcomed and comfortable. Hygienist made it a priority to ensure I felt at ease and was not experiencing any pain or discomfort. She explained everything she was doing in detail. She told me about other services that were available without me feeling pressured to commitment at this time. Check-in and check-out was very smooth and streamlined. I did not have to wait nor did I feel it was a rushed experience at any point. Highly recommend!
View on Google
Education and Additional Experience
Dr. Wood received her Bachelor of Science in Biology from Presbyterian College, and then a Master in Biomedical Sciences from the University of South Carolina.
Dr. Wood then earned her Doctor of Dental Medicine degree from the Medical University of South Carolina in 2017.
After receiving her doctorate, Dr. Wood furthered her education in a general practice residency at the Mountain Area Health Education Center in Asheville, NC.
Memberships and Affiliations
Dr. Wood is involved in several professional dental societies. She is currently an active member with the American Academy of Facial Esthetics, the American Dental Association, the Alabama Dental Association, the Birmingham District Dental Society, the Academy of General Dentistry, and the Christian Medical and Dental Association.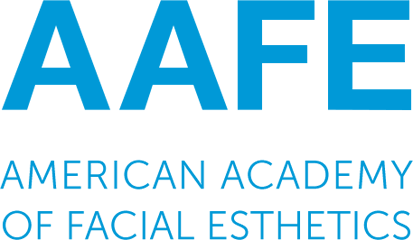 As a member of the Christian Medical and Dental Association, Dr. Wood has participated in a number of charitable dental missions abroad. For the last several years with CMDA, she has been part of multiple dental mission trips to Ecuador.
Giving Back to the Community
Dr. Wood and the entire staff of Gooch Family Dental are passionate about helping our neighbors thrive. Our dental practice works with local ministries in the area and puts at least 10% of our profits back into Birmingham.
Dr. Wood Outside of the Office
Dr. Wood was born and raised in Homewood, where she and her family continue to live. She and her husband Josh have two daughters, Audrey and Elena. She is happy to be living and thriving in her hometown and giving back to the community she loves.
In her free time, you can find Claire spending time with her family, especially in the kitchen where she can continue to be creative.