What Are the Benefits of Using a Tongue Scraper?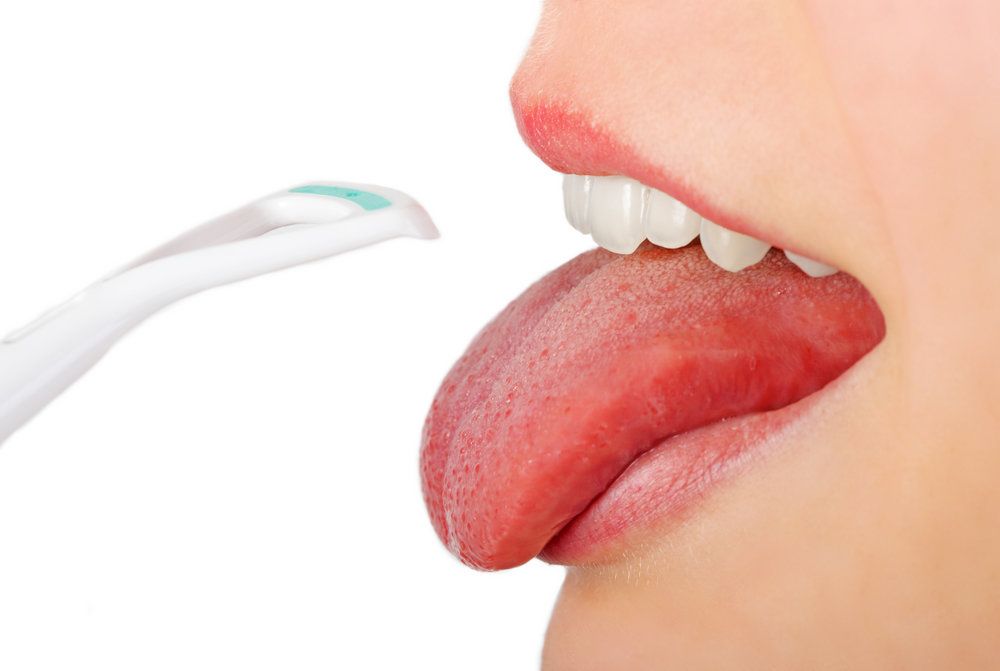 Bring up the phrase "oral health" to most people, and the chances are good they will immediately think of their teeth and possibly their gums. It is far less likely that they will consider the other structures of the mouth, including one of the most essential structures to the entire human body, the tongue. Yet, the tongue influences every other aspect of your oral health, including the health of your teeth and your gums. The healthier your tongue is, the less likely you will have dental problems and require restorative dentistry to return form, function, and health to your mouth.
Just as you brush, floss, and rinse to ensure the health of your teeth and your gums between visits to the dentist, there are measures you can take to promote excellent tongue health during your daily oral hygiene regimen. The most important of these is tongue scraping. For approximately $7, or the cost of two tall coffees at Starbucks, you can enjoy the full range of benefits of tongue scrapers. At our Birmingham, AL cosmetic, restorative, and general dentistry practice, Dr. Burton Gooch and his team of dental professionals have noticed a significant improvement in the oral health of patients who integrate tongue scraping into their daily routines.
Would you like to learn more about how you can optimize your oral health? Schedule your initial consultation with Dr. Burton Gooch today.
How Will You Benefit from Tongue Scraping?
As you may know, the plaque and tartar that form on the teeth and lead to both tooth decay and gum disease are composed of bacteria. However, your teeth and gums are not the only structures in your mouth where bacteria can hide. Your tongue, being soft, wet, and extremely porous, is a safe haven for bacteria. While you may brush your tongue regularly with your toothbrush, that doesn't have much effect. Unlike your teeth, which you can easily damage if you use too much force during brushing or you use a hard-bristled toothbrush, your tongue can stand up to a stronger tool. A tongue scraper can truly take care of the layer of bacteria and other debris that builds up on the tongue.
Among other benefits, the use of a tongue scraper will:
Improve your breath: One of the primary causes of bad breath is a tongue coated with bacteria. While that may not be the only cause of a person's bad breath, eliminating those bacteria from the tongue will certainly help matters.
Uncover the taste buds: If you love subtle, complex flavors, then you'll definitely want to invest in a tongue scraper. When the taste buds are covered by a blanket of bacteria and other debris, you only taste a fraction of the full flavor of your favorite foods and beverages. Remove that blanket and taste what you've been missing.
Enjoy better digestion: Proper taste is linked to proper digestion, as many studies have proven. The better you taste your food, the healthier your digestive system will be.
Boost your oral health: Bacteria tend to spread. In this case, the bacteria on your tongue can - and probably will - spread to your teeth and gums, increasing your risk for tooth decay and gum disease.
Learn More about the Benefits of Tongue Scrapers
To learn more about why you should use a tongue scraper, please contact Dr. Burton Gooch Family & Cosmetic Dentistry today.
Related to This