Tooth-colored Filling Benefits for Your Health and Appearance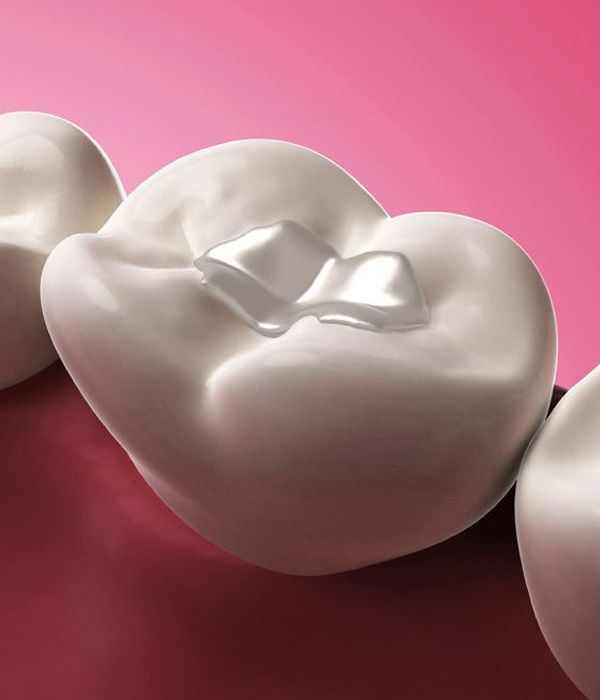 Metal was one of the most common restorative materials used in dentistry. Although silver amalgam fillings are still used today, many dentists and patients prefer composite resin, or tooth-colored fillings. While dentists prefer them for the health benefits they provide, patients prefer them because they completely blend in to their smiles. Never again do you have to see metal in your teeth when you smile or laugh. Patients enjoy greater confidence and they enjoy long-lasting oral health. Read on to learn more about tooth-colored filling benefits offered by Dr. Burton Gooch in Birmingham, AL, at our general, cosmetic, and restorative dentistry practice.
There are two primary categories the benefits of tooth-colored fillings fall into: health and aesthetics. The health benefits of tooth-colored fillings are many, especially when compared with amalgam fillings.
Oral Health Benefits of Tooth-colored Fillings
When you get a filling, Dr. Gooch must first remove the decayed portions of the tooth. If he were to use an amalgam filling, he would also have to remove portions of your healthy tooth structure to accommodate the large size of the metal. Using composite resin, he only needs to remove the decay from your teeth before placing the filling.
Over time, amalgam fillings react to changes in temperature. This means the metal expands and contracts based on the temperature of the food or drinks you consume. Over time, this damages the tooth and can even cause the tooth to crack. This could require a dental crown - and further removal of your tooth structure - to repair. Composite resin does not respond to temperature changes. It will always remain the same size, strengthening rather than weakening your tooth.
Amalgam fillings also contain mercury, a toxic chemical. While research has shown that the levels of mercury are far too low to cause toxicity in patients with amalgam fillings, many patients prefer to avoid the risk altogether. Composite resin is biocompatible and non-toxic. The material will not adversely affect your body or your health in any way.
Aesthetic Benefits of Tooth-colored Fillings
Simply put, white fillings are more aesthetically pleasing than silver. Most uses of amalgam fillings today are reserved for the back molars. This ensures the fillings will not show when you smile. However, they are usually visible when you laugh or speak. This makes many patients feel self-conscious and can eventually have an impact on their professional or social lives.
With composite resin fillings, not only are the fillings white, they are also customized to match the natural shade of your tooth. Before placing the filling, Dr. Gooch will carefully select a shade that matches the rest of the surface of the tooth. He then mixes the resin with water to achieve the appropriate shade. Once the filling hardens in place, it is almost completely invisible. In fact, anyone who does not know to look for a filling will never know it is there.
Improve Your Smile Today
Whether you have a current cavity that needs a filling, or you want to replace an old metal filling, Dr. Gooch can help. Contact our office to schedule an appointment.
Related to This