Enhance Your Smile with Treatment for Tooth Loss and Cavities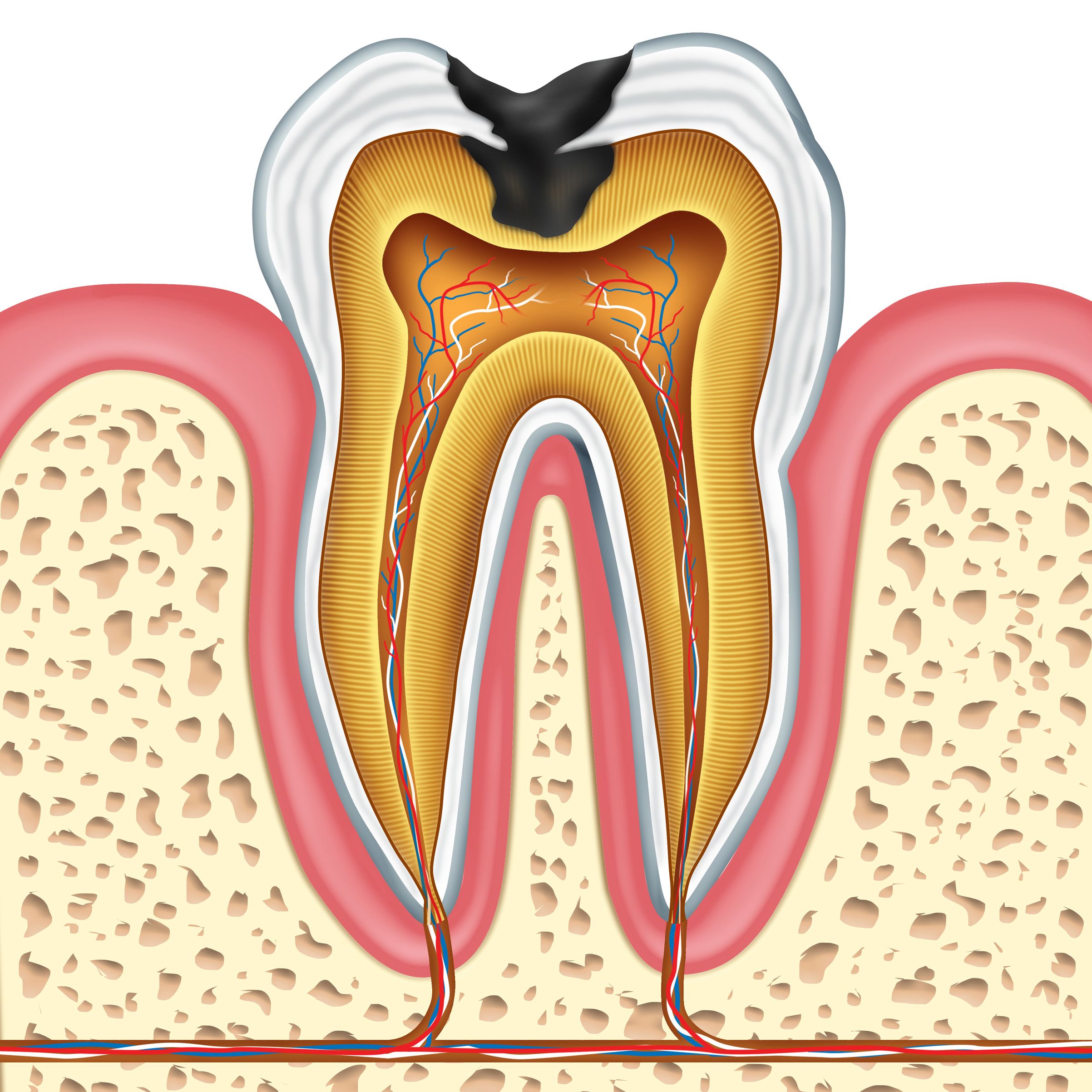 Tooth loss and cavities are both preventable and treatable. There are multiple restorative dentistry treatments available to repair cavities and replace missing teeth. Practicing proper oral hygiene and seeking treatment at the first signs of dental damage can help prevent and stop cavities before tooth loss occurs. To learn more about your treatment options for tooth loss and cavities, schedule a consultation with Birmingham, AL dentists Burton Gooch and Kelly Warren.
What Are Cavities?
Dental cavities are a form of tooth decay. Also called "caries," cavities are dangerous to oral health because they allow bacteria and acids to dissolve the tooth's structure, forming holes within the protective enamel layer of the tooth. As these holes, or cavities, are formed, they can become larger and eventually allow bacteria to reach the inner structures of the tooth. If bacteria reaches the root canal, where the nerves and blood vessels responsible for tooth sensitivity and nourishment are housed, a root canal infection may develop. Root canal infections are very painful and can lead to tooth loss if not treated.
What Causes Cavities?
The acids secreted by dental bacteria, which are found in plaque, cause cavities. When plaque is left on the teeth, the bacteria maintain direct contact with the enamel. With prolonged exposure, this acid from bacterial digestion will dissolve the enamel, creating a dental cavity.
Poor oral hygiene, not brushing frequently enough, and not flossing, allows plaque and bacteria to stay on the teeth, greatly increasing the risk of tooth decay and cavities. Consuming large quantities of sugary, starchy, acidic foods and drinks, like sodas, coffee, and candy, also increases the risk of dental cavities.
How Do Cavities Cause Tooth Loss?
Cavities can cause tooth loss in a number of ways. If cavities are left untreated, acids and bacteria continue to dissolve the tooth's enamel, leading to larger cavities. In some cases, cavities may completely corrode a tooth, causing it to fall out or require extraction. In other cases, a root canal infection may take hold, damaging the tooth's nerve and blood vessels to a point where the tooth either dies and falls out or requires extraction to restore oral health.
Preventing and Treating Cavities and Tooth Loss
The best way to prevent cavities and tooth loss is to practice good oral hygiene habits daily, including brushing for a full two minutes at least twice a day and flossing along each side of each tooth at least once a day. Limiting foods high in sugar, starches, and acids can also help reduce the risk of decay. Seeking treatment at the first signs of dental damage, such as tooth pain or increased sensitivity, can help prevent dental cavities from leading to tooth loss.
Even with diligent oral hygiene habits, it may be possible to experience oral health problems. Fortunately, there are many treatments to repair dental damage, replace missing teeth, and restore confidence, including:
Tooth-colored fillings
Porcelain dental crowns
Inlays and onlays
Root canal therapy
Dental bridges
Dental implants
Schedule a Consultation
To learn more about your treatment options, we invite you to schedule a consultation with Drs. Gooch and Warren.
Related to This